How Real Estate Agents get paid!
Real Estate Agent Compensation Plans and Perks
There are multiple ways a real estate agent can be compensated from their brokerage. Below are examples of the most common methods. Try to keep an eye out for the pros and cons of all of them. If you get confused along the way feel free to email me at [email protected]
Commission Split – Probably the most common compensation plan. An agent is usually set up as an independent contractor and the commission that is brought in to the brokerage by the agent is split with the agent. Ex. A 50/50 split would be 50% of the total commission would go to the agent and the other 50% would go to the brokerage.
Monthly Fees – These can come in many different forms. They can be called desk fees, franchise fees, management fees or (you name it) fee. The agent is generally set up as an independent contractor. Monthly fees can put a new realtor out of business but they can be very beneficial to a top producer if structured properly.
Hourly or Salary – This is the least common compensation plan for real estate agents. The agent is generally set up as an employee of the brokerage and paid a monthly salary or an hourly wage to help the agent have consistent income or wage stability. While this can be appealing to newer agents it is usually not ideal for experienced agents as it reduces the amount they could have made from their commissions earned drastically and sometimes the agent forfeits all of their commission while on salary. A variation and safe guard technique for the brokerage is to sometimes set up a draw system while the agent is on a salary which ensures the brokerage is paid back completely any money given to the agent before the agent is eligible to make any money additional to their salary from commissions earned.
Yearly Cap and Reverse Caps – In this compensation plan the agent will only pay a set amount per year to the brokerage and after that the agent will keep the rest of their commissions earned. Most of the time the brokerage will add in a reverse cap clause that ensures the brokerage will be paid a set amount per year or the agent must cover the difference if the agent doesn't produce enough. These compensation plans can be good for both experienced and new agents. The reverse cap can be dangerous if the production amount is not high enough as it will possibly result in a surprise chunk of money at the end of the contract.
Per transaction or flat rate – Compensating your broker on a flat rate or a per transaction rate is similar to the split compensation plan except there is a set amount of money for each transaction that is paid regardless of the size of the transaction. Example: a commission of $4000 on a 50/50 split makes the agent $2000. However, if the agent had a per transaction fee of $500, then the agent would have made $3500 in the scenario above. The problems with this method arise when the commission amounts being brought into the brokerage are not that high and the agent must still pay out to the brokerage the same per transaction fee. Example: If the commission brought into the brokerage by agent was $750 and the agent had to pay the brokerage a $500 per transaction fee that would leave the agent only making $250. As you can see it would have been better for the agent to be on a split compensation plan for the last example.
"When choosing a compensation, plan keep in mind where you are at in your career. Are you a top producer or a beginner? Are you wanting to be an employee or an independent contractor?" - Matthew Crawford
Indianapolis Homes Realty Compensation Plans
Choose one below
Splits- As high as 100%
Monthly fees as low as Zero
Caps as low as $1195 a year
Per transaction as low as $49 a transaction.
---
No one beats our compensation plans because we create win win situations and we will match or beat any companies compensation plan.
---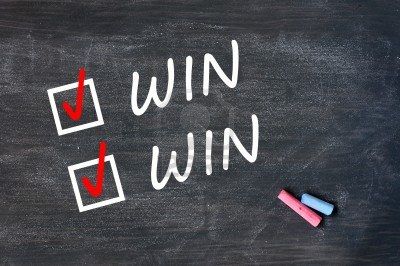 Other questions you need to ask when deciding a compensation plan.
Who is paying for the marketing of listings?
Who is paying for business cards?
Who is paying for signs?
Who is paying for lockboxes?
Who is paying for leads?
Who is paying for your website and other marketing for you?
What are all the perks offered by the brokerage?
At Indianapolis Homes Realty we cover all those expenses for you.
Here's a list of the most common perks we give to our agents.
We cover the cost of Signs
We create a Personal Website for you
We cover the cost of the first 500 Business Cards
We give leads (50/month) average (More if desired)
We allow you to use our State of the art CRM System
We allow you to use our State of the art Agent Marketing System
We Provide 24/7 Training
We provide 24/7 Support
We provide you with a Listing Coordinator that handles all your listing needs
We provide you with a Pend to Close Assistant that handles all of your transactions (closes them faster)
We pay for the cost of marketing listings for you (average of $1000/listing)
We allow you to follow our Proven Success system (more time to close more deals)
We provide you with our Million dollar pipeline access so you can flip homes or invest in real estate with ease
We place Signs and lockboxes on listings for you
We hire professional photographers that take pictures of your listings for you.
We enter your listings into MIBOR for you
We syndicate your listings for you
We provide E/O insurance for you
We help you with Personal Branding
We help you grow a team or branch office if you desire to
"All in all our agents are able to close more deals and meet more prospects because we handle all the paperwork and data entry. Our agents are also able to start their real estate career with no upfront cost from us." - Tricia Kincaid-Crawford
In Conclusion:
Pay close attention to where all your money is going and how you are being paid. If you are a top producer, then a low monthly fee or a per transaction fee is probably best so you are keeping the most of your commissions. If you are worried about cash flow and stability, then an hourly or salary plan is probably best but keep in mind if you are producing a lot of transactions it is usually a bad structure for you. If you are newer and you do not need guaranteed income and you don't want the overhead monthly expenses, then a split is usually the best option for you. Do not just focus on compensation plans, find out everything they offer you and ask for a full list of perks.