How to become a Realtor. (From an Insider)
One of the questions I get asked most frequently is "how do you become a real estate agent?". The short answer is that you can do an online course over a long weekend and assuming you are 18 or above with no major felonies, you can be a real estate agent. Simple, right?
Here's what no one tells you. Real Estate school doesn't teach you how to be a successful real estate agent. Say what? That's right. You will learn lots of terminology like Riparian rights, which I have yet to use in over 10 years of selling real estate. It will teach you how to calculate your commission, which is exciting but if you don't know how to be a successful real estate agent there won't be many commissions to count.
That's why a little over 70% of real estate agents fail in the first year. Out of the agents that make it through the first year a little over 50% fail the second year.
If you are wondering if real estate is for you there is a simple quiz below that has yet to get it wrong. If you have already taken the quiz feel free to keep reading below.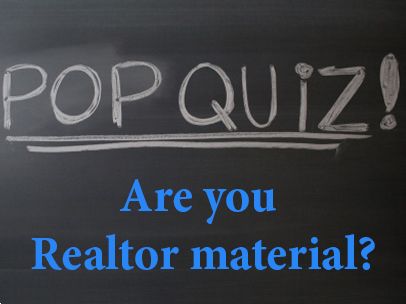 If you don't think you need any advice on how to become a successful real estate agent go ahead and skip to the bottom and get going on your classes. Good Luck.
I am telling you these things not to scare you but to prepare you. I hate seeing a new agent thrown into this industry like a fish out of water and just watch them flop around gasping for air. Its cruel. The agents that make it through must teach themselves as they go and usually rely on a combination of hard work, a never quit attitude, previous sales experience, and LUCK. Oh, and Money. There's always that big dividing factor that money creates. Some of the agents that make it through the first year and must quit in the second are forced to do so because they run out of money or their spouse finally says "it's time to go work somewhere that you are actually making money instead of spending it."
A list of items you need to be prepared to buy depending on the brokerage you choose.
Signs
Lock boxes
Pictures
Video
Drone footage or 3D Matterport
Listing Syndication
Showing Services
Staging
Sentricard or a way to access electronic lock boxes
Riders
Website
Business cards
Realtor Dues (if you are associated with a firm that is part of the realtor association)
State of the art CRM
Marketing
Advertising
An assistant
Software for digital signatures
Document storage that meets local requirements
A full training program
A mentor or success coach
If you read through that and thought "Why did they list marketing and advertising separately?" or if you had to google CRM, then you need success training! There is a huge difference between Marketing and Advertising and its one of the big reasons real estate agents run out of money quickly. A CRM is the single most important asset to a real estate agent's business, especially if you ever plan to retire.
Shameless plug, Indianapolis Homes Realty covers all the item's listed above for you. Also you get not one but two assistants paid for by us. Its unheard of in the industry and its really a no brainer when you compare what we offer to other brokerages out there. A full list of perks and agent compensation plans can be found here.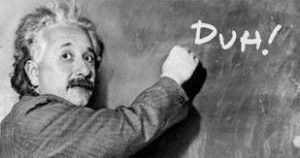 So, what is success training?
Success training is a system designed to jump start your career in real estate so that you can avoid the pitfalls that plague real estate agents and excel at a super human pace above your competition. There are five modules that are completed on your own time each week.
Week one – Ignite
We establish all the basics of real estate. Believe it or not most brokerage don't even do this and the ones that do usually don't do it justice.
Week two – Immersion
We explore the areas that you will most easily succeed and develop a strategy to ensure your success in one or more niche markets.
Week three – Accelerate
We help you master advanced training tactics that only the top 5% of real estate agents know.
Week four – Grow
We expand your business exponentially and horizontally while helping you clone your success.
Week Five – Legacy
We teach you how to retire quickly and comfortably as a real estate agent. We also teach you how to invest in real estate like a pro.
Success Training Cost
It costs only $399 for success training and it comes with a real estate broker course from your choice of the top three schools below. Even if you are bad at math you can see that if you just go to the school below by yourself you are going to pay more than $399. So why would you not do success training and limit your chances of failure from the start.

Top Real Estate Schools
RECP - $612, free with Success Training
Real University - $459, free with success training
Tucker Real Estate School - $599, free with success training
Success Training - $399, comes with your choice of real estate school above for free.
P.S. Quick tip free of charge. Always create win-win-win situations. Success training allows you to win by getting started on the right foot, it allows your clients to win by getting a real estate agent that is completely trained, and the industry wins by having an agent out there that doesn't make us all look bad.
Frequently Asked Questions:
When does it start?
As soon as you sign up or as soon as you are ready to start after you sign up. It's on your own time.
Will we have to come to a class room?
No. But you can if you like. It's at our office and a schedule will be sent out to everyone that signs up.
Do you really pay for us to get our broker's license in addition to the success training?
YES. For real. No joke. We are serious about helping people succeed. Once you finish the success training you start and finish your broker course at your own pace as well.
Is Success Training real estate school?
No. We teach you all the things real estate school doesn't. We pay for you to go to real estate school once you have fully completed success training.
Is there a money back guarantee?
NO. Even if you hated the course and learned nothing at all from it you are still getting your schooling paid for by us to obtain a broker's license for less than you can buy it on your own once success training is complete.

If you still don't believe us hear it from our rookie of the year for 2016.
If you are still reading you have to be wondering why or how we can do this. The straight forward answer is that there isn't a secret way we are profiting from this. Its a loss leader for us. We have a mission at Indianapolis Homes Realty to make sure our industry as a whole is trained more thoroughly from the start and that our brokers have a better chance than anyone to succeed. This kind of mentality is what has led us to be named the #1 independent brokerage in Indiana. Its whats led us to be named the only official real estate brokerage of the Indianapolis home show.
Our hope is that whether you choose to work with Indianapolis Homes Realty after you finish Success Training or go to a different brokerage that you will be one of the industry leaders.